What will Canada look like in 2030?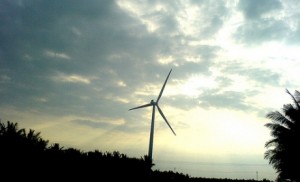 Tuesday, May 29, 1:30–4:30 p.m.
Senate and Board Chamber, Dining Hall, Wilfrid Laurier University
What better way to predict what Canada will look like in 2030 than to have one of Canada's leading magazine editors moderate two panels of our brightest minds? Under the skilful and eloquent moderation of The Walrus editor John Macfarlane, Thinking Ahead–What will Canada look like in 2030? will bring together four Canada Research Chairs and four graduate students in two lively panel discussions on Canada's future challenge areas over the next five, 10 and 20 years. Presented by the Canada Research Chairs Program, the event will be an opportunity for the panelists to identify future challenges and societal needs from the vantage points of their diverse fields of research, and to share their ideas on how Canada can continue to be a successful society in the 21st century.
The first panel will feature four top graduate students who have worked closely with Canada Research Chairs at universities across the country. Oliver Baus (Université de Québec en Outaouais) will examine how virtual reality and augmented reality might be used to prevent and treat mental health issues. Alex McPherson (Saint Mary's University) will discuss various renewable energy projects as well as Canada's unique opportunity to develop and implement sustainable agriculture using the pasture method. Anne Wessels (University of Toronto) will explain how Canada might embrace the pluralism and multiple perspectives inherent in a truly multicultural society, and Lisa Kaida (Memorial University) will talk about immigration, inequality and public policy.
Macfarlane will then move the debate on to four of the country's top Canada Research Chairs, who will discuss ways for research communities of all disciplines to contribute their knowledge, talent and expertise to understanding and shaping Canada's future in an evolving global context.
Michael Byers, Canada Research Chair in Global Politics and International Law at The University of British Columbia, will explain the diplomatic and international law dimensions of Canada's Arctic future. As sea ice melts and resource prices rise, activity levels increase in the Arctic and international relations become increasingly important.
Shirley Fecteau, Canada Research Chair in Human Cognition, Decision-Making and Brain Plasticity at Université Laval, will talk about preoccupying health issues in Canada—notably, obesity and nicotine addiction, both factors in the development of cardiac diseases, diabetes, strokes, lung cancer and emphysema.
For Susan McDaniel, Canada Research Chair in Global Population and Life Course at the University of Lethbridge, it is all about demographics. In 2030, the baby boomers will be between 65 and 84 years old, and the babies of 2012 will be turning 18. What issues will they face, and what will this mean for our economy?
Carolyn McGregor, Canada Research Chair in Health Informatics at the University of Ontario Institute of Technology, is imagining the future of healthcare. Medical equipment has reached a point where its ability to gather information has outpaced its ability to aggregate and interpret that information in a clinically meaningful way. New computing approaches may prove beneficial, but can and will clinical judgment ultimately be replaced?
These promise to be two of the most dynamic panels of this year's Congress, so make sure you come early to get your seat.
Start the discussion on Canada's future challenges on Twitter: #futureCanada
Image courtesy of V_I_M_A_L on Flickr.