Living in the open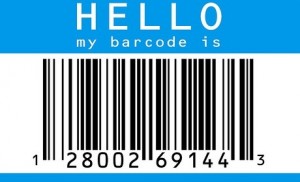 Rosanne Abdulla
Congress 2012 Correspondent
In this day and age, we all live in the open. It is next to impossible to imagine a society today where we would be unable to contact any friend, or look up any piece of information at any given time. This important topic was at the heart of a presentation by Ronald Tetreault, the recipient of this year's Outstanding Achievement Award from the "Society for Digital Humanities." His presentation, entitled Living in the open: The fate of privacy in digital culture, took place on May 30th from 3:30 to 4:30 PM and touched on many captivating ideas.
Living in such an open world, it is easy to see that we all willingly expose ourselves every day, and that the line between private and public life is becoming blurrier and blurrier. Tetreault emphasized the example of reality shows, where characters create images that are perfectly relevant to the way in which they would like to be perceived. These representations thus show incredibly exciting lives, and as a result, many people struggle to make their lives look like celebrities', despite the fact that these enviable lives are not actually real. Today, our identities are not always our own.
However, each of us still has the freedom to choose our own identity. In fact, the majority of people spend a lot of time reflecting upon their identities since social networks now push us to meticulously craft our public profiles. Our social presence means everything. That being said, each of us has the possibility to truly consider how we would like to be defined. This identity, this person who we dream of being, will as a result become the identity that we see on the screen in front of us every day. In projecting these ideal qualities, we begin to discover the strength and independence that we need to actually become this person. We could even say that we are a very self-aware generation.
Overall, I really appreciated that Tetreault shared his inspiring perspective on a subject that many others today treat as a catastrophe. Still, what do we do when images of victims of murders or fires circulate around the world, before the families are even aware of the tragedy? What do we do when we learn about a close friend's marriage only after seeing it on Facebook? In addition, when sending a text message, or even when collecting Air Miles, organizations are able to locate us due to these actions. Society is always evolving and the speed with which information spreads is unbelievable. According to Tetreault, social networks are no longer primarily social: they instead allow for a sort of a personal branding. Perhaps soon we will all have barcodes that strangers can scan, in order to consult a brief description about us before they…buy us?
Image courtesy of scott_bl8ke on Flickr.