Today at Congress: Tuesday, May 29—Day 4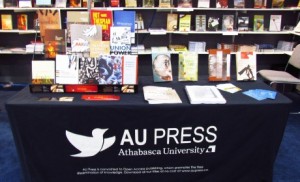 Alison Hebbs
Canadian Federation for the Humanities and Social Sciences
First off the mark today, three of our members—CSSE, CASAE and CSSHE—offer a keynote session from the UK's Sir John Daniel on the importance of access to education throughout the spectrum of lifelong learning. Read more on this session here.
This fits nicely with the theme of democratizing knowledge that His Excellency, the Right Honourable David Johnston discussed with community leaders on Day 1 of the conference. Sir John Daniel won't be the only person picking up this thread today… Indeed it will be a rich day for looking ahead and thinking about how greater collaboration and new directions for teaching, learning and research will bring Canadians a wealth of benefits in the future. For example:
Today from 9:30 to 11:30 in the Paul Martin Centre of the Dining Hall at Wilfrid Laurier University, Dan Gardner, Don Tapscott and Diana Carney will "imagine Canada's future" and examine whether we are prepared for what lies ahead in today's continually evolving world.
Later today, from 1:30 to 4:30 in the Senate & Board Chamber in the Dining Hall at Wilfrid Laurier University John Macfarlane, Editor and Co-publisher of The Walrus will moderate a panel entitled, Thinking Ahead – What will Canada look like in 2030?
What will Canada look like in 2030?, will bring together Canada Research Chairs Shirley Fecteau, Carolyn McGregor, Susan McDaniel and Michael Byers and their students in two lively panel discussions, during which the speakers will discuss future challenge areas for Canada over the next five, 10, and 20 years.
And, though I don't imagine many need to be reminded, a highlight of today will be the 12:15 lunchtime Big Thinking lecture by Margaret Atwood. For this Big Thinking lecture Margaret Atwood will talk about the writing of Survival and will explore story as a key characteristic of human beings and code to cultures, including ours. Make sure you get to this one in person-unlike some of our other lectures, this one is up close and personal. It is for a live audience only… and it is first come, first served.
Again, to see the whole nine yards, click on Events and Programs and select May 29. Looking forward to seeing you out and about!