Research partnerships for an innovative digital economy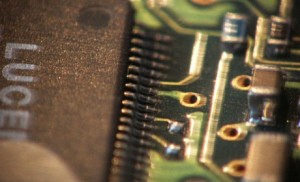 Wednesday, May 30, 9:30-11:00 a.m.
Paul Martin Centre, Dining Hall, Wilfrid Laurier University
The digital economy isn't so much the next big thing as the big thing right now. Speaking at the Canada 3.0 Digital Media Forum in April, Minister of Industry Christian Paradis set out what the Government of Canada is looking for. "We need a growing information and communications technology sector that drives product and service innovations and propels them into every corner of our economy," he said. "We need to make Canada a world leader in the creation and use of digital technologies. That is where our future lies. To get there, we must invest, adapt and innovate."
It sounds easy, especially if you say it fast. But just how do we do it?
The Social Sciences and Humanities Research Council (SSHRC) has organized a panel discussion of leading innovators and digital media specialists to talk about successful research collaborations with partners from the digital media industry and the public sector, and to explain how these collaborations contribute to advancing the knowledge, talent and expertise needed to foster an innovative 21st century Canada.
SSHRC supports research partnerships to develop and advance research and/or mobilize knowledge in the social sciences and humanities through mutual co-operation and sharing of intellectual leadership and resources. These partnerships help to create new insights on key issues—such as the digital economy—and build strong networks among the academic, public, private and not-for-profit sectors.
Under the expert eyes of moderator Gerri Sinclair, senior innovation strategist and distinguished visiting professor at Ryerson University, industry partners will join leading researchers to talk about their vision for the future and how they see us getting there.
Sinclair will be joined by Wendy Cukier, vice-president, Research and Innovation at Ryerson University; Jennifer Jenson, associate professor, Faculty of Education at York University; Neil Randall, director of the Games Institute at the University of Waterloo; Geoffrey Shea, co-director of the Mobile Experience Lab at the Ontario College of Art & Design; Dr. Elaine Biddiss from Holland Bloorview Hospital; and Stephanie Fisher from Dames Making Games, an indie game development company in Toronto.
Image courtesy of rob20 on Flickr.