Equity and Diversity in Society and the Academy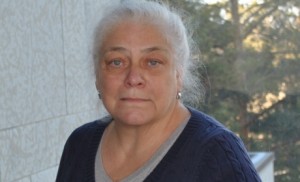 Caitlin Stone
Canadian Federation for the Humanities and Social Sciences
May 28 signals the kick-off to the Canadian Federation for the Humanities and Social Sciences' Equity and Diversity Portfolio series at Congress 2012. Beginning with Mary Ebert's Big Thinking lecture at 12:15 pm, the series features five panel discussions over four days on a variety of equity-related topics. This year's panels cover three central themes: the Charter at 30 years, equity and diversity in the academy, and re-thinking creativity, innovation and disability. Each panel promises insightful dialogue, expert opinions, and the opportunity to explore why equity matters.
Many of you reading this post are seasoned veterans of Congress. However, like me, plenty of you are attending your first Congress. I've joined the CFHSS team for the summer as a policy and research intern and I couldn't be more thrilled to be here.
I have a year left in my undergraduate degree at Carleton University, where I'm studying Canadian social policy issues (such as education, health care, housing, poverty, and disability) with a minor in women's and gender studies. As you can imagine, equity issues play a large role in my studies. Also, as a young woman and the sibling of a young woman living with a permanent physical disability, equity impacts my personal life as well. I want to share my enthusiasm for the rich and insightful Equity Series at this year's Congress with you .
The first Equity and Diversity event is the Big Thinking lecture with Mary Eberts on May 28 at 12:15 pm. Dr. Eberts will explore the role of professor as citizen, and the tensions that can arise as a professor takes on both academic and citizenship roles. This will be followed at 1:30 pm on May 28 by Dignity, Equality, Freedom: The Charter 30 years on, a panel discussion that will reflect upon the experiences of Aboriginal peoples, women, racialized minorities and members of the LGBT community in order to explore the Charter's impact on rights and freedoms, social inclusion and democratic participation.
On May 30 at 10:00 am, Crossroads: The Status of Gender, Women and Sexuality in the Academy will explore the current status of equity issues in the academy and how the intersections between gender, women and sexuality influence academia. This theme will be extended at the Crossroads: Race and Gender in the Canadian Academy—Searching for Equity panel, taking place on May 31 at 3:15 pm. This panel will highlight race, racialization and indigeneity in the Canadian academy by exploring the findings of a three-year SSHRC-funded research project.
These details merely scratch the surface of the issues in which we will delve throughout Congress. I strongly encourage you to join me for the Equity and Diversity Portfolio series and join in the conversation. And in case you miss a panel, check back here for recaps and videos.
Hope to see you there!
For more information on the Equity and Diversity Portfolio's series, visit the Congress Events Calendar.