Chris Hedges: Why Shaking the Snow Globe is Good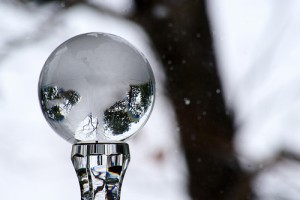 Krista Boniface
Congress 2012 Correspondent
To be honest, I was not only scared but anxious to write this blog on who I think, has the potential to spark innovation in us as the Guttenberg Press did in 1436. Chris Hedges was not only able to stir up the crowd and the mainstream media; but he prepared a way that we could begin to pick up the pieces left behind by a broken industrial model in what is now 2012.
Hedges is able to frame the issues concerning our more and more perplexing view of the world. With his punchy headline for the lecture, « Death of the Liberal Class », he was not only able to critically communicate but generate a buzz in all of its varied perceptions. As a theorist for all who care about their home, their country or their specific community, Hedges left with me a distinct taste of the direction we should take as Canadians.
Although we have grown cynical in many ways, as shown by Hedges, the hope that is embedded throughout history is strong by being shared by all, not just those who may « get it ». It is refreshing to remember that history repeats itself. The positive force behind a statement like this is that we have the power to change this history in the making. As Hedges stated, one solution to the « disempowering disease » of fear, of changing our ways of lifestyle would be to reflect on the phrase « you can't teach people to be moral, you have to be moral. »
And thus in the WLU Senate and Board Chamber at 7:45 am, I couldn't help but be excited that mass media, scholars, students professionals and leaders of innovation flocked to this early morning lecture. You could see and feel the presence of greatness! We all have seeds of greatness invested in what we each believe to be great. By this I mean that greatness could be an investment of money into oil or possibly making the commitment towards sustainable gardening. But here's the catch…
The choices we make and how we choose to live our lives is not an empty decision. We must also remember that some do not « choose » to be oppressed in the system, and so if we are lucky to have a choice, we should choose to be allies to their diverse causes if it means beginning again with renewed hope for a shared future.
This should not be depressing, but rather a further reason towards creating and re-creating a culture of caring, understanding and active respect for one another.Â
And so, to shake up all of our « snow globes », I'd like you to imagine yourself stuck in one. We can see where we're headed and the lives around us seem good enough, but maybe they're starting to feel too fabricated for us. We must remember that outside of the thin glass of our snow globe, there are people hurting and wanting others to understand and share their struggle to gain a new sense of place and belonging.
And so, I challenge each of you, and indeed, myself to take the time to be calm, to collect the pieces of the Humanities and Social Sciences that we have each built and contributed to and then figure out how we can then shake up that snow globe. Not to hurt anyone as Hedges said, but just to show them that there are others on the outside looking in. To show them and ourselves that « hey, it's snowing. The weather's a-changing ».
I hope you're excited for what's to come. Because if Chris Hedges is right, we may have a lot of great weather to celebrate very soon!
Image courtesy of Alex Dodd on Flickr.