Today at Congress: Thursday, May 31—Day 6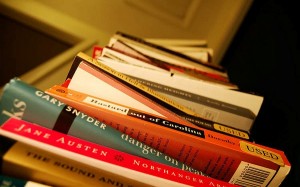 Alison Hebbs
Canadian Federation for the Humanities and Social Sciences
I'm playing catch up as taking in the Chris Hedges breakfast lecture took precedence today. If you missed it in person or online, a video of his outstanding lecture will be on http://www.congress2012.ca asap… perhaps by this evening. All of our BT lecturers who gave us permission to film are now on our YouTube channel here.
Other highlights for today include our second and final Big Thinking lecture with Thomas Homer-Dixon. Fitting to end not only with a local—Thomas Homer-Dixon holds the CIGI Chair of Global Systems at the Balsillie School of International Affairs in Waterloo, Canada—but also on a fabulous topic: complexity theory and the social sciences. His lecture is taking place at 12:15 in Maureen Forrester Hall in the John Aird Centre on the Wilfrid Laurier University campus.
The Canadian Sociological Association lecture today is about re-visioning of sociology and its relationship to the late-modern world it inhabits. In this "2011 Outstanding Contribution Award Lecture", William Carroll will assess the changing nature of the discipline.
And, if you missed yesterday's open house of the REEP House for Sustainable Living in Kitchener, we learned it is also open for tours on Saturday, June 2nd from 10am to 2pm. It is free to attend and is located at 20 Mill Street, Kitchener (near Queen). For more information visit www.reepgreen.ca or call 519-744-9799.
We also received some fantastic feedback from a delegate and wanted to highlight it. Cheryl Suzack, an assistant professor at the University of Toronto, wrote « I attended two days of the Congress through the Humanities (Women's Studies, ACCUTE, CACLALS, and CHA) and was very impressed by the local organizing. The student volunteers were superb-helpful, warm, and cheering individuals with information at their fingertips. The residence rooms were superb and the food vouchers very generous. The on-site facilities were excellent, too. Could you please convey my thanks to the local organizers? WLU and U of Waterloo people did a wonderful job to make us welcome and provide for our needs. »
For exciting coverage of many of the events that have already taken place at Congress, we've had four wonderful correspondents out to various events. You can read more about a variety of sessions and events via the congress2012.ca blog.
And, for more ideas for Thursday, click on Events and Programs and select May 31.