Today at Congress: Monday, May 28—Day 3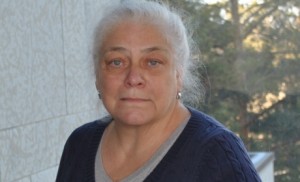 Alison Hebbs
Canadian Federation for the Humanities and Social Sciences
Before I share some of the highlights to keep an eye and ear out for today, let me share a personal highlight from Day 1. My dad (David) and his wife (Sandra) were two of the many members of the public who took advantage of Congress's Big Thinking lecture series being open to the public and drove up from Burlington to catch His Excellency. My dad had hoped to catch Kim Thuy at 9:30, alas Sandra's not a morning person. (Don't worry, Dad, the video's online here).
Anyway, he wrote me a thoughtful note that night, saying, "Obviously a lot of prep and thought has gone into the congress, and we had some great moments with a young man who, when we came onto the campus at the John Aird centre led us to the cafeteria instead of just pointing or explaining, and who was very enthusiastic about the whole thing and his part in it. He was either well-trained or a very gregarious sort."
Well, knowing how much effort went into seeking enthusiastic volunteers, hiring and training them, I'm sure it was a bit of both.
Now onto the matter of today:
Jane Urquhart, a Big Thinking lecturer, kicks things off in the Dining Hall at Wilfrid Laurier University in Senate & Board Chamber at 7:45. Breakfast is served!
Our lunch-hour Big Thinker is Mary Eberts, who is the headliner of this year's equity programming at Congress.
A couple interesting sessions this aft include:
Measuring Well-Being: A symposium on the use of well-being indicators at 1:00 p.m. to 3:30 p.m. in the Paul Martin Centre of the WLU Dining Hall.
"Lifelong learning for all: Between rhetoric and reality" which is a joint session of the CSSE, CASAE and CSSHE at 4:30 to 5:45 p.m. in Bricker Arts 201.
As a reminder, to see EVERYTHING that is happening today—from Mobile Crime Labs to Scavenger Hunts to the REAP interactive display in the Dana Porter Library, visit congress2012.ca, click on Events and Programs and hit May 28.
I hear yesterday several VIPs got up and danced at the official Aboriginal welcome ceremony… really hoping some of the multi-media from that surfaces today!
And, it's going to be a hot one… perhaps a day to try out BOTH beer tents!