Lifelong learning for all: Between rhetoric and reality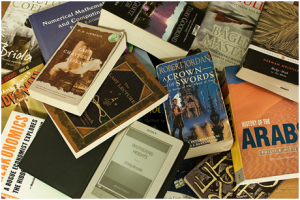 Caitlin Stone
Canadian Federation for the Humanities and Social Sciences
Who is responsible for learning once adults make the transition into the workplace? Should lifelong learning be a priority in Canada?
On Monday afternoon, in a joint panel presentation with panelists from the Canadian Association for the Study of Adult Education, the Canadian Society for the Study of Education, and the Canadian Society for the Study of Higher Education, the importance of lifelong learning to Canadian society was examined.
Sitting in a mid-sized theatre on the WLU campus, it was immediately clear that I was sitting in a room full of experienced and well-respected educators from across the country. Whether participant or panelist, these people knew their stuff. Listening in on the session, my goal was to learn why something as simple as adult education can be such a complex issue in Canada. I was also interested in hearing what the three associations expected from an adult education program. What was the ideal?
This is not an easy question to ask. Currently, there is no standard for adult education in Canada; and no one wants to discuss lifelong learning when a price tag is attached.
Panelists identified a number of advantages to lifelong learning, and also discussed the complexities involved in reaching an ideal standard for adult education. K-12 education and Early Childhood Education were also discussed because of their preparatory roles towards adult learning.
Victor Glickman (President of the CSSE) explained that the method through which statistics are currently collected create a group of "invisible Canadians"; a group of Canadians which falls out of the statistical radar if they do not complete their K-12 education. Expressing a profound concern for the systemic marginalization of the 15 percent of "non-completers", Glickman wondered why this is currently an acceptable outcome of the foundational K-12 education system.
While education falls under provincial jurisdiction in Canada, Peggy Patterson (CSSHE) explained that the federal government can bear the majority of the economic burden if workers are not prepared the meet the demands of the market. Patterson also explained that students are most commonly drawn to universities to get a higher paying job, or to prepare for a specific career path.
But why should learning stop the day a student graduates? Kjell Rubenson (CASAE) made the case for adult learning by describing the interactions between the state, the market and society. Elaborating on the traditional policy rhetoric of supply and demand in the labour market, Rubenson explained that there are not enough people with the right skills, and there is not enough discussion about labour market demands. Generally, people find jobs most meaningful when they are constantly learning.
So what is the ideal?
Patterson believes it is a case of changing how we think about learning. Education should not stop at graduation, and policy makers should advocate the value of learning in its various forms.
Image courtesy of jlz on Flick