Don't miss this year's Career Corner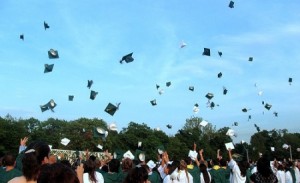 Milena Stanoeva
Canadian Federation for the Humanities and Social Sciences
Every year, graduate students and new faculty flock to Congress's Career Corner sessions for professional development and tips on life after a PhD. This year, University Affairs, CFHSS and the host universities have partnered up to offer a program full of interesting sessions.
University Affairs' Glen Ashworth, a key organizer of Career Corner, shared some of the reasons why Congress attendees should take advantage of this year's sessions. "Participants benefit from expert advice of professionals that regularly assist grad students in career preparation, or work full-time in university teaching and learning centres to support current faculty," he said. "There's also the opportunity to hear first-hand from instructors and professors that have all 'been there', and have valuable tips and strategies to share with those considering - or just starting down - an academic career path"
Attendees looking for advice on their academic job search will benefit from sessions like "Getting from here to there: Everything you wanted to know about being (and interviewing to be) an academic" on May 28, "How to develop a teaching philosophy statement" on May 29, "Teaching dossiers for the academic job market" on May 29, and "The academic job search: Demystifying the academic hiring cycle" on May 30. Additionally, they can find out about "Careers beyond academia" on May 31.
There are also sessions for researchers and new faculty, such as "Publishing and marketing your scholarly book" on May 27, "How to write research grant proposals: Strategies for supervisors and students" on May 28, "How to survive teaching your first course" on May 29, and "Preparing for difficult conversations with your supervisor" on May 31.
Still other sessions explore challenges faced by academics and graduate students, such as "Are you suffering from the 'Imposter Syndrome'?" on May 28, "Womb service: Women and institutional housekeeping" on May 29, and "The top 7 reasons smart women should speak up" on May 30.
Check out these sessions and more at the Events and Programs calendar.
Image courtesy of Captain Skyhawk on Flickr.